On-Going Protection for Your System
Here at SecurityX, we provide ongoing support that gives you a cost-effective, continuous protection. Do you wonder how we do it? Well, we quickly identify and alert you to new areas of exposure. With all of that, you get to receive information about trends, which allows you to monitor the progress of your IT security initiatives.







Are You Ready To Enhance Your Cyber Security Measures?
Let's Partner To Experience Convenience!
We Protect You from Unseen Cyber Threats
Protect and manage access to privileged accounts in your organization with enterprise-grade password security and privileged access management. Easily discover, secure and manage privileged account passwords to protect from abuse and misuse. Enforce least-privilege policies and control applications with least-privilege management, threat intelligence, as well as application whitelisting, greylisting and blacklisting. Here at Securityx, our Network penetration testing services adhere to cater to a network of sophisticated clients. From small to big organizations, we provide scalable and code quality services to protect your business and data at all cost. Among a number of benefits, here are some of the most result-driven benefits to this approach. It includes:
Improved Security
For improved security measures, we provide ongoing security with our Network penetration testing services.
Remains Front-Of-Mind
We provide Network penetration testing services to make sure you get facilitated with latest cyber security solutions.
Greater ROI
With smaller regular engagements, you get accurate data which allows you to get greater ROI within the real-time.
Less Cyber Security Expenses
Our Network penetration testing services boosts your confidence while assembling the IT budget and allow you to manage your spending.
Exceptional Services with Premium Features
Once we understand how you work, we unleash our arsenal of Network penetration testing tools. Well the tools and software we use pretty are similar to those used by malicious attackers. Our toolkit includes best-of-breed commercial and open-source penetration tools and a few specialized items that we have developed in-house. You will receive a comprehensive business risk-focused report of our testing, detailing:
Our Approach and Techniques
Our on-demand approach allows us to access you a smooth and break-free tunnel of network.
The Vulnerabilities We Identified
We identify vulnerabilities to make sure you get to work through without any glitches.
A Set of Prioritized Findings
Here, we have a team of researchers you set priorities to source out the best solutions.
Clear Recommendations to Harden Your Security
By getting a visual perspective of the problem we understand the nature to reduce the potential risk.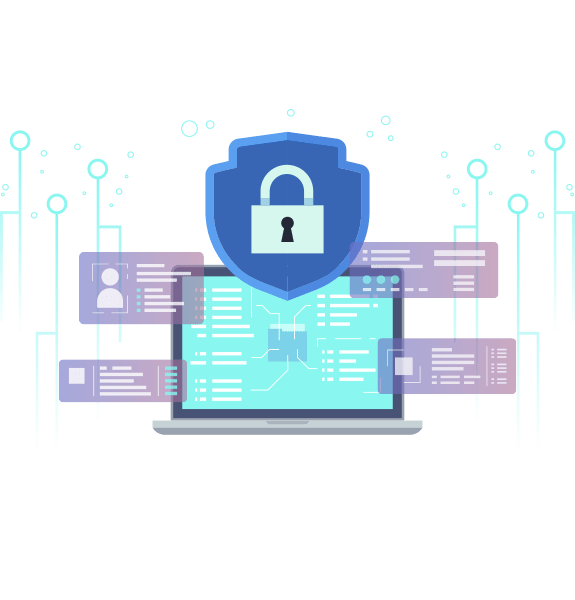 Expert and Hands-On Approach
SecurityX follows an ideal approach that allows us to work with well-versed cyber security experts to conduct an organization-wide risk assessment to determine your organization's level of risk. You can then develop a cybersecurity program that employs an agile approach, using the tools at your IT department's disposal to measure and evolve the security of your networks, applications and employees to maintain a strong shield against cyber-attack.
Testimonials
Our Client's Response
Want to know more about our client's feedback? Here is what our network of clientele has to say. Unlike other cyber security providers across the state, SecurityX offers outstanding Network penetration testing services to take you a notch up.
Great way to take your network security penetration testing to the next level. Also, can't wait to try everything with the updated features.

Unlike other network penetration testing company across Toronto, it was an excellent experience working with SecurityX. I must say they offered great convenience.

SecurityX did an excellent job with implementing all the latest network penetration testing services and boosting testing knowledge at our workplace.

Up-to-date hands-on content left me feeling confident I could start to apply my new skills back in the office. A big thanks to SecurityX for their brilliant services.

Faq
Frequently Asked Questions
What is Network penetration testing?
Network Penetration security testing commonly find the following security issues: misconfigured software, firewalls, and operating systems; outdated software and operating systems; Insecure protocols; unnecessary exposures.
Why should I invest in Network penetration testing?
High profile cybersecurity breaches regularly make national and even international news, and are often the result of a targeted attack. And to keep your data secure, you need a modified system that can protect you from getting into trouble. And what's better than SecurityX to help you all the way.
Do I need to hire a team of experts for Network penetration testing?
For expert vision and brilliant services, SecurityX is merely a phone call away. We have both highly skilled team of vetted professionals and cutting-edge technology to secure your system against frequent or advanced cyber threats.
What's the difference between a vulnerability assessment and a Network penetration test?
A vulnerability assessment is the process of identifying if an organization's systems/applications have potential known security vulnerabilities. It involves one or more automated vulnerability scans followed by a prioritized list of the vulnerabilities found. However, a Network penetration testing has much greater potential breadth of scope and depth than a vulnerability assessment. It should only be conducted by certified cybersecurity professionals who use their experience and technical abilities to mimic multiple types of attack used by a cybercriminal, targeting both known and unknown vulnerabilities.
How much does Network penetration testing cost?
There is no universal price for a Network security penetration testing services, however when you partner with SecurityX we provide cutting edge cyber security services at a fraction of cost with free consultation to help you all through the way.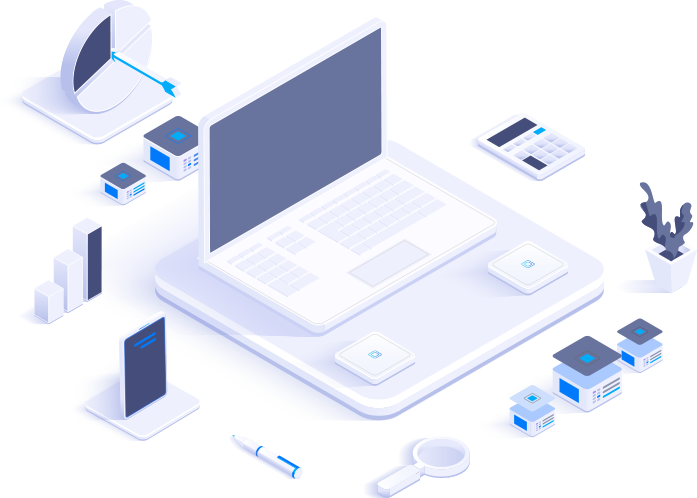 Get In Touch
Contact With US
It is a long established fact that a reader will be distracted