Endpoint SecurityFeaturesTo Uplift Your Performance
At SecurityX, we provide multiple layers of defense that consistently outperforms conventional endpoint security, as proven in independent tests. We are here to minimize your management overhead while giving you ubiquitous visibility and control. So now you can secure your system with exceptional Endpoint security services that causes no harm and simply a call away.







Do You Still have questions?
Give Us A Call Today!
Additional Endpoint Security Servicesto Set Us A part
With our expert vision and high-end security measures, we make sure to improve the level of visibility you can have into your organization's threat landscape and reveals the broader context of attacks on the endpoints. Our modified module at Securityx includes root-cause analysis, attack kill-chain visualization, and quick fixations.
Once you partner with us, we assure that our cyber risk management team is a call away. All organizations are prone to cyber-attacks, with the potential to damage not only your data and records, but also your reputation. Our cyber risk assessment enable organizations to identify gaps in their cyber security posture, as well as develop strategies for dealing with the gaps identified.
We provide our clients with a clear strategic path when it comes to investing resources into cybersecurity countermeasures and risk eradication, and provide ongoing leadership to address cybersecurity threats moving forward.
Email
Security
We provideemail security services in your organization to increase your business email protection that goes beyond malware and other traditional threats such as spam, malware etc.
Full Disk Encryption
SecurityX secures data for the entire endpoint hard drive by leveraging the encryption mechanisms provided by Windows.
Professional Services
Our experts at Security help you install and configure your Endpoint securitysolutions for the optimal protection and performance your business applications need.
Patch Management
Unpatched systems leave organizations susceptible to malware incidents, outbreaks, and data breaches.
Advanced Endpoint Security Services for Prime Resilience
SecurityX is boosted with powerful features that allows you to ask any question about what has happened in the past, and what is happening now on your endpoints. Our Endpoint security services hunt threats and detect vulnerabilities for IT operations to maintain IT security hygiene. When an issue is found remotely respond with precision. By starting with the strongest protection, Endpoint security tools stop breaches before they start. It cuts down the number of items to investigate and saves you time.
Managed Threat Response
Here, we have automated tools to manage threat response with on-going support to a network of clientele.
Threat Hunting
We conduct proactive 24/7 hunting by our vetted team of threat analysts. We even determine the potential impact of threats.
Rapid Response
We initiate actions to remotely disrupt, contain, and neutralize threats on your behalf to stop even the most sophisticated threats.
Continuous Improvement
We provide actionable advice for addressing the root cause of recurring incidents to stop them for occurring again.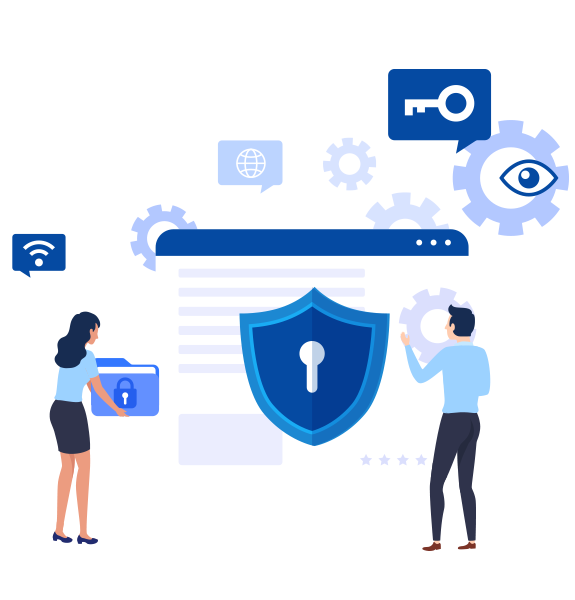 Harness the Power ofEndpoint Security Services
Achieve unmatched endpoint threat prevention. SecurityX uses deep learning, an advanced form of machine learning to detect both known and unknown malware without relying on signatures. Our expert knowledge makes us smarter, more scalable, and more effective against never-seen-before threats. SecurityX leverages deep learning to outperform endpoint security solutions that use traditional machine learning or signature-based detection alone.
Testimonials
Client's Testimonials
SecurityX is helping organizations to battle severe cyber threats in one move with endpoint security services. Our passion and efforts are allowing customers to reduce the risk of attacks and start working is a safe and better cyber environment.
SecurityX provided the highest levels of reliable security without slowing down computers and impacting the users' experience.

Operationally, SecurityX stood out with their Endpoint Security Servicesbecause it provides a central view of our infrastructure and is easy to manage.

The IT team is benefiting from SecurityX move away from traditional signature-based detection towards layered next-gen security based on machine learning, behavior-based detection and prevention with a focus on advanced exploit techniques and anomaly behavior.

We're impressed with SecurityX minimal resource usage. We simply don't notice it running, even on our most heavily used systems. The team of SecurityX completely wiped out bandwidth latency, and servers are more snappy and responsive.

Faq
Frequently Asked Questions
How Can I Get A License For SecurityX Membership?
You don't need to hassle, simply visit our website or feelto partner with SecurityX. You can even call our experts for free consultation.
How Can I Get Help With Installation?
We are your trusted partners who will put you in contact with our experts to help you install and configure your Bitdefender solution for the optimal protection and performance your business applications need.
Are There Additional Features That I Can Opt?
You can add additional protection layers, to increase the protection areas. You can add Patch Management to keep your Windows OS and Applications up to date, or Full Disk Encryption to protect data residing on your endpoints.
Can You Enlist The Supported Operating Systems?
From Windows, Windows Tablet and Embedded,Windows Server toLinux and MacOS, SecurityX support all sorts of advanced operating systems.
How soon can you start on my Endpoint Security test?
If you have an urgent request we can handle it. Because our team is flexible and scalable, we have helped many clients start the penetration test with a day's notice.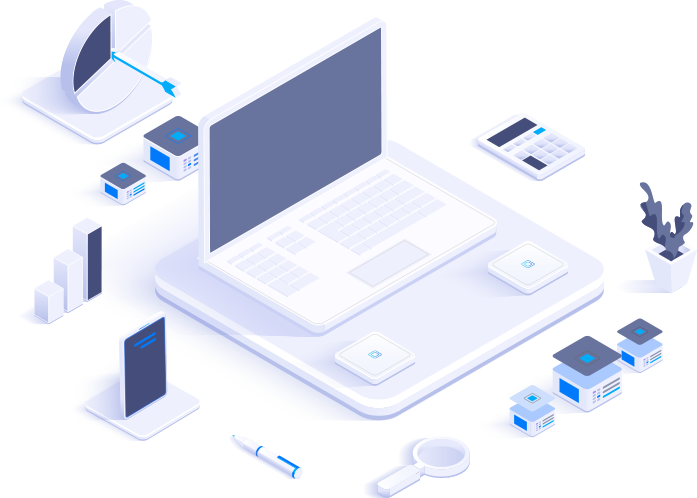 Get In Touch
Contact With US
It is a long established fact that a reader will be distracted